Sri Lankan fare in Central London
Client : WhiteBox | Scope : Restaurant, Bar, Exterior, WC's | Completed : 2019
WINNER of 'BEST INTERIOR' at GQ's FOOD & DRINK AWARDS 2021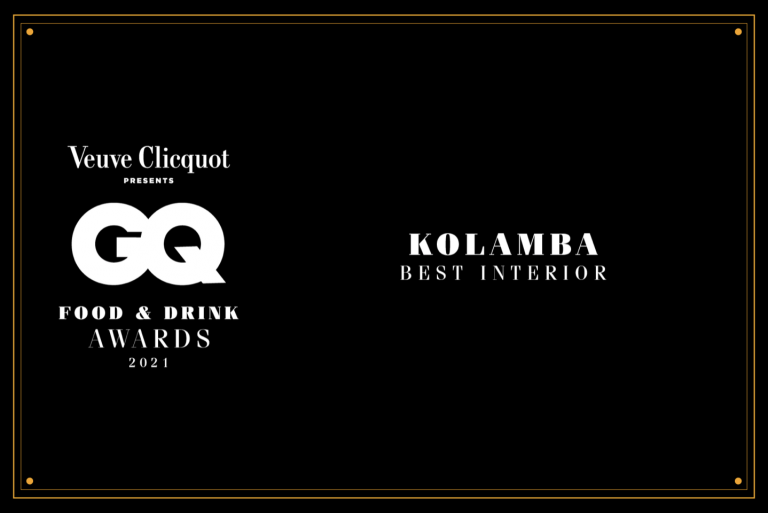 Kingly Street's Kolamba is the inaugural project for both restaurateurs Aushi and Eroshan Meewella and London-based interior designer Fare Inc. And what a debut! Natural textures, neutral palettes and a unifying terrazzo design are used to pay homage to the "tropical modernism" movement of Sri Lankan architect Geoffrey Bawa. Elsewhere, linen-piped leather banquettes, woven pendants and bespoke batik artworks add a softness to rustic sawn-wood screens and polished concrete walls. "The space feels fresh and authentic, much like the dishes leaving the kitchen," says Dylan Jones. To dine at Kolamba is to segue through the sun-soaked spice markets of Sri Lanka, to savour Sinhalese flavours heady with coconut, cardamom and lemongrass. Surrounded by tropical greenery, Ginger & Peppercorn Mule in hand, you'd be forgiven for forgetting you're still in Soho.
GQ MAGAZINE
Our brief for Kolamba was to create a minimal, modernist Sri Lankan haven in Soho, like no other space in the area. A space which ignites nostalgia for those who grew up on the island; eating with friends and family, and paying homage to the Tropical Modernism movement founded by famed Sri Lankan architect Geoffrey Bawa.
Our interiors are a recreation of this movement in a contemporary setting; using polished concrete, raw woods and bespoke green terrazzo as a base to lay over rich tan leather and plenty of planting for a fresh, lush environment in which to tell the restaurant's story and highlight the traditional flavours of the menu.
"Where the design is as important as the food"
DEZEEN
concept deck:
"Annie was utterly brilliant and professional- she got the brief and worked in harmony with us in producing the intended end goal. Her level of professionalism and ability to accommodate the clients requirements without sacrificing on the design aesthetic are what made working with her such an ease."
AUSHI MEEWELLA – FOUNDER